This post will guide you through the simple steps to infuse your Adobe Acrobat projects with fresh, expressive fonts, ensuring your documents stand out with the style they deserve.

Let's dive in and give your words the wardrobe they've been waiting for.


How to Add Fonts to Adobe Acrobat
Let's jump into our guide on how to get any font you need for Adobe Acrobat. 


Step 1: Explore Fonts
Use Adobe Fonts to add new fonts to desktop applications like Photoshop and Microsoft Office for diverse projects. Install the Creative Cloud desktop app to manage and add fonts to your system.


Step 2: Explore Fonts
Start by selecting your needed language in the font library's "Languages and Writing Systems."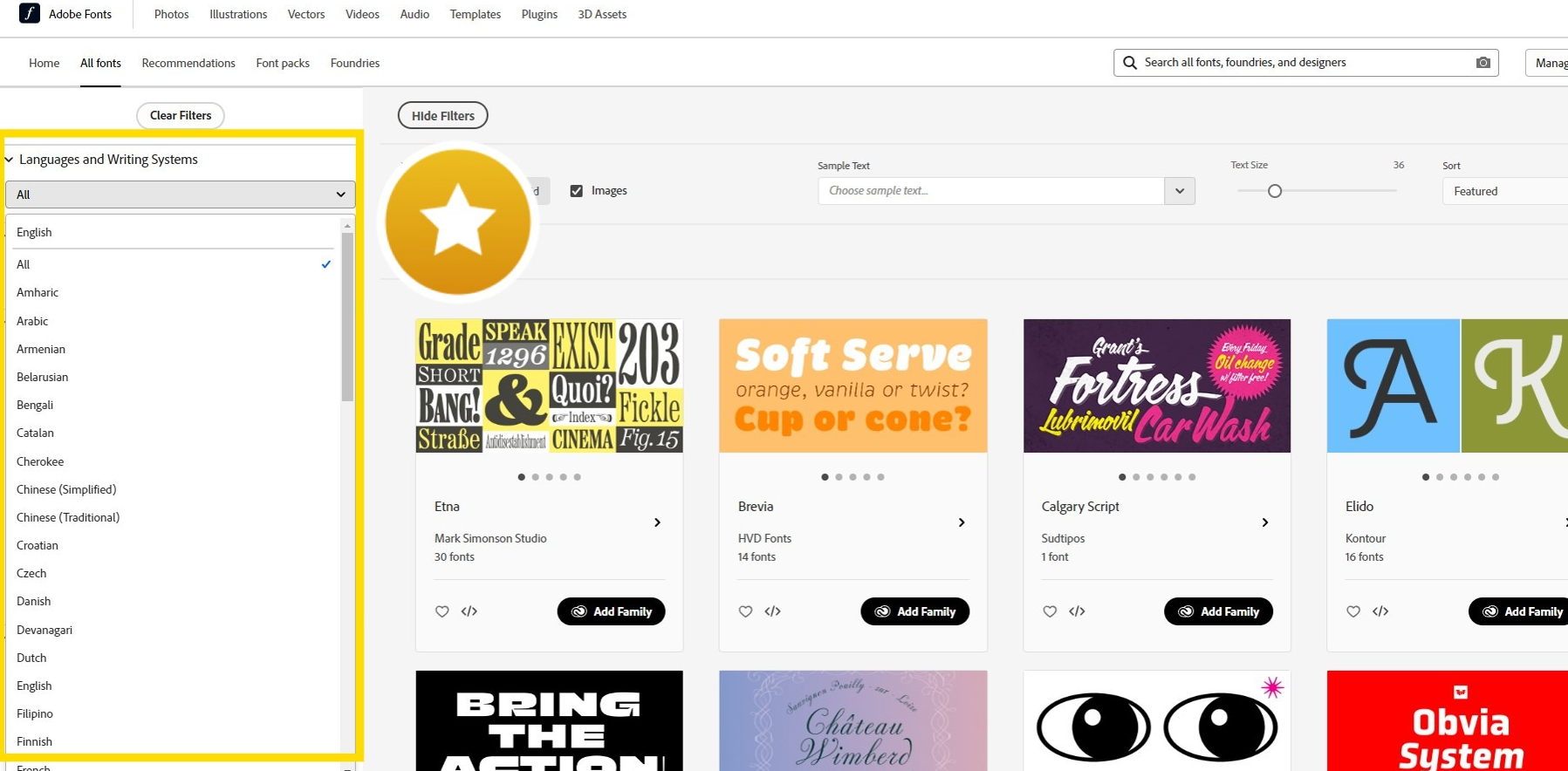 Image source: Adobe Fonts


Step 3: Refine Your Search
Use tags and filters to find fonts by mood, classification, or language specifics like Japanese styles.

Image source: Adobe Fonts

Step 4: Choose Fonts
On the font's family page, select the weights and styles you prefer, or add entire families at once.



Image source: Adobe Fonts


Step 5: Find Fonts in Creative Cloud
Access your added fonts in Adobe Acrobat through the "f" menu in the Creative Cloud desktop app.

Image source: Creative Cloud

How to Add Fonts to Adobe Acrobat: Best Practices
When enhancing the aesthetics of a PDF document in Adobe Acrobat, the choice of fonts can make a significant difference.

Utilizing Adobe Fonts provides an extensive library of fonts, allowing you to select the perfect typography for your documents.




Letter of Recommendation for a Student PDF Template



Effortlessly Generate Impressive Letters to Advocate for Student Excellence and Achievements

Adobe Creative Cloud and Font Integration
Adobe Creative Cloud is integral to accessing and managing your font selections. With Adobe Acrobat Pro DC, you can easily synchronize your chosen fonts from Adobe Fonts by navigating through the Creative Cloud interface.

The fonts tab within the Creative Cloud app is your gateway to a myriad of typefaces, from OpenType Fonts to TrueType Fonts.


Organizing Your Fonts
Within Adobe Acrobat, the user interface offers a streamlined experience for managing your typography. Access the fonts folder through the fonts window to review your current list of fonts.

If you're using a document reader app or editing a PDF file, these fonts will be readily accessible from the drop-down menu within the file menu.


Utilizing the Library of Fonts
Adobe Acrobat's range of tools includes a content editing section, where you can explore the entire folder of available fonts.

The library of fonts is more than just a list; it's a repository that helps graphic designers and other professionals to apply typography effectively in their PDF documents.


Editing Options for Precision
For those needing to dive deeper into content editing, the editing options in Adobe Acrobat provide a range of tools for precise customization.

The browser window within Adobe Acrobat serves as a conduit to the Adobe Fonts online collection, where the install button for each font is just a click away.


Applying Fonts to Your PDF File
Whether you're working with the standard version of Adobe Acrobat or the more advanced Adobe Acrobat Pro DC, adding fonts to a PDF document is a straightforward process.

It's important to note that while Adobe Fonts offers an array of typefaces, ensuring compatibility and proper rendering in the PDF file is crucial for maintaining the integrity of the document.

Expanding Your PDF Font Library  
PDF Reader Pro provides a robust platform for those who need to work with PDFs and fonts.
Navigate, edit, and
convert PDFs like a Pro
with
PDF Reader Pro
Easily customize PDFs: Edit text, images,
pages, and annotations with ease.
Advanced PDF conversion: Supports
multi-format document processing with OCR.
Seamless workflow on Mac,
Windows, iOS, and Android.

Its annotation features allow for precise control over text, making it an ideal choice for anyone needing to add comments or notes in specific font styles directly onto their PDFs.


How to Add Fonts to Adobe Acrobat: FAQ
How Can I Access the Adobe Font Library?
To access the Adobe Font Library, use the drop-down list in your Creative Cloud app. This gives you a wide range of fonts to choose from, including custom and built-in font options.


What Is the Process for Adding Individual Font Folders?
To add individual font folders, select 'Add Fonts' from the drop-down list within Adobe Acrobat. Navigate to your additional font folders and select the ones you want to include.


Can I Connect Fonts from the Internet to Adobe Acrobat?
Yes, you can connect fonts from the internet. Explore a wide range of fonts online and use the 'Connect Fonts' feature in Adobe Acrobat to include them in your document.


How Do I Add an Entire Font Family?
To add an entire font family, locate the family in the Adobe Font Library or your Creative Cloud Fonts section and select the 'Add Entire Font Family' option.


Is There a Way to Incorporate Asian Fonts?
Asian fonts can be included by selecting them from the array of fonts available in Adobe's extensive font library.


How Do I Include Additional Fonts Not Found in Adobe Acrobat?
For additional fonts not found in Adobe Acrobat, search the internet for fonts, download them, and add them to your individual font folders or additional font folders.


Are There Futuristic Font Styles Available in Adobe Acrobat?
Adobe Acrobat provides a variety of font styles, including futuristic font styles. Browse the Creative Cloud Fonts or Adobe Font Library for geometric-style fonts and others that fit this description.


How Do I Adjust Default Font Properties in Adobe Acrobat?
Adjusting default font properties can be done within the editing tools of Adobe Acrobat, where you can choose from a wide range of fonts and set your preferences.