As technological advancements continue to revolutionize the world, artificial intelligence (AI) has become an integral part of the modern world. Whether it's smart home assistants, self-driving cars, or automated translation software, AI has the power to simplify and streamline our daily routines and help us achieve incredible feats. Now, thanks to the collaboration between ChatGPT and PDF Reader Pro, AI technology is set to make yet another significant contribution to the world of digital document management and file processing.
Introducing the AI for Doc Online tool by ChatGPT X PDF Reader Pro, a powerful, user-friendly tool that takes advantage of the latest AI technology to make document processing and management easier and more convenient than ever before.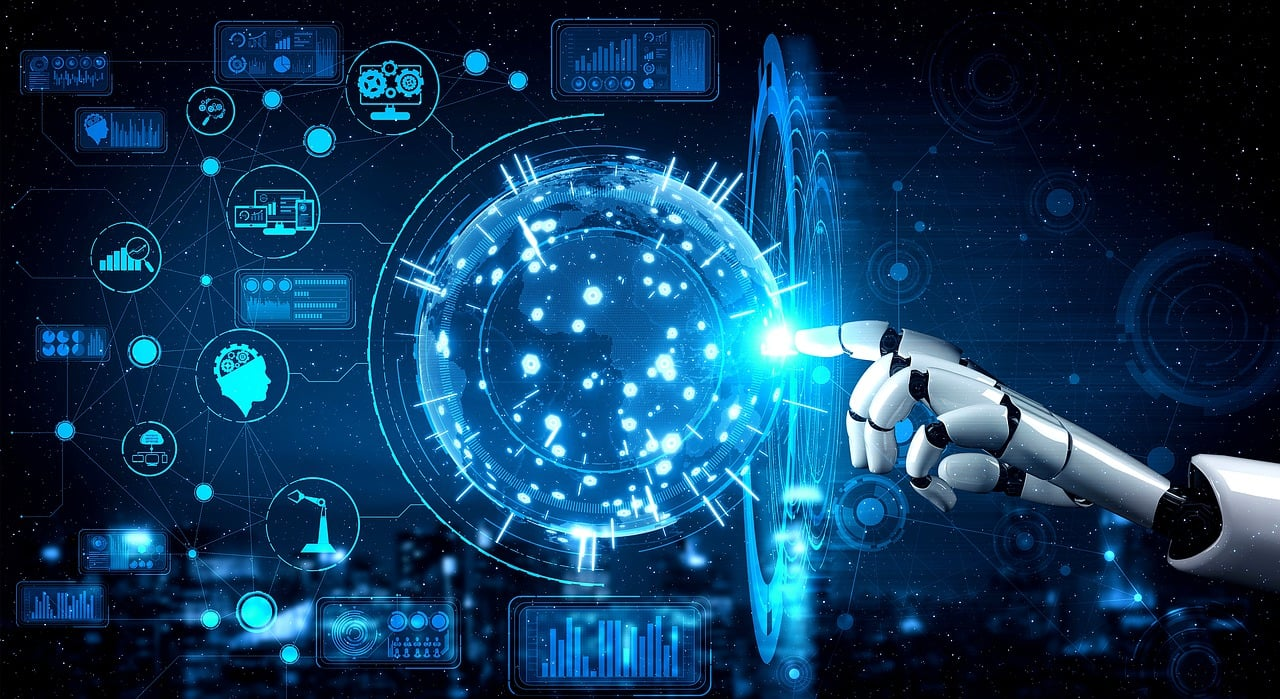 image source: pixabay
AI Translator: Accurate, Instant, Effortless
One of the most exciting features of the AI for Doc Online tool is its AI Translator function. With AI Translator, you can translate any document or text in a wide variety of languages quickly, accurately, and effortlessly. Whether you need to translate Spanish to English, French to English, or any other language combination, AI Translator delivers exceptional results every time.
AI Translator is much more than just a standard translation tool; the application uses advanced AI algorithms to analyze and process the text, enabling it to deliver precise, context-specific translations that accurately capture the meaning and intent of the source text. And, with its intuitive user interface, AI Translator is suitable for both casual users and professional translators alike, making it the perfect choice for anyone who needs quality translations quickly and easily.
Document AI: Easy, Fast, Comprehensive
Finally, the Document AI feature of the AI for Doc Online tool makes summarizing documents an effortless process. With the click of a button, you can generate a concise, easy-to-read summary of any document that captures the most critical information and insights contained within it. Also, this feature analyzes your documents and automatically generates reports that summarize critical information contained within them. This makes it easier to review and share documents with others, reducing the amount of time and effort needed to extract valuable insights from your documents.
Why PDF Reader Pro?
With so many online document management tools available, you may be wondering why PDF Reader Pro is the right choice for your needs. One significant advantage of PDF Reader Pro is its commitment to quality and innovation. The company is constantly updating and enhancing its tools, ensuring that users have access to the latest AI technology and features.
PDF Reader Pro is also incredibly user-friendly, making it accessible to users of all skill levels. Whether you're an experienced professional or a casual user, you can quickly and easily navigate the AI for Doc Online tool and take advantage of its advanced features.
Finally, PDF Reader Pro offers fantastic value for money, including a free version, PDF Reader Pro enables users for free to take advantage of the latest AI technology available for document management and processing.
Getting Started with AI for Doc Online
If you're ready to streamline your document management and processing workflow with the latest AI technology, getting started with AI for Doc Online is easy. Simply visit the PDF Reader Pro website and just do it. From there, you can explore the tool's many features, including AI Translator, and Auto Summary&AI Document Generator.
Conclusion
In conclusion, AI for Doc Online by ChatGPT X PDF Reader Pro is a powerful, user-friendly tool that makes document management and processing faster, easier, and more accurate than ever before. With its advanced AI technology and range of innovative features, including AI Translator, Intelligent Document Processing and Auto Summary, AI for Doc Online is perfect for businesses, professionals, and casual users alike. So why wait? Experience a free trial today and discover the power of AI for Doc Online with PDF Reader Pro.