Despite their widespread use, many users aren't familiar with the full range of capabilities that PDFs offer, especially when it comes to interactive elements like hyperlinks. Adobe Acrobat has long been the go-to software for editing and enhancing PDFs, but it's not the only game in town.

With a myriad of alternatives available, there are more user-friendly and cost-effective ways to add links to your PDFs without the need for Adobe's premium software. In this guide, we will explore how you can leverage PDF Reader Pro to seamlessly insert clickable links into your documents, enhancing their functionality and user experience.


How to Add Link to PDF Without Adobe Acrobat for Windows
Dive into our guide for adding links to PDFs without Adobe Acrobat.


Navigate, edit, and
convert PDFs like a Pro
with PDF Reader Pro
Easily customize PDFs: Edit text, images,
pages, and annotations with ease.
Advanced PDF conversion: Supports
multi-format document processing with OCR.
Seamless workflow on Mac,
Windows, iOS, and Android.

Step 1: Launch PDF Reader Pro and open your PDF file
Once you have installed PDF Reader Pro on your device, launch the software and open your PDF file by clicking "Open" from the main menu->"File".


Step 2: Activate the "Link" tool
To add hyperlinks to your PDF, click the "Link" button from the ToolBar of the software.


Step 3: Click and drag a box around the text you would like to add a link to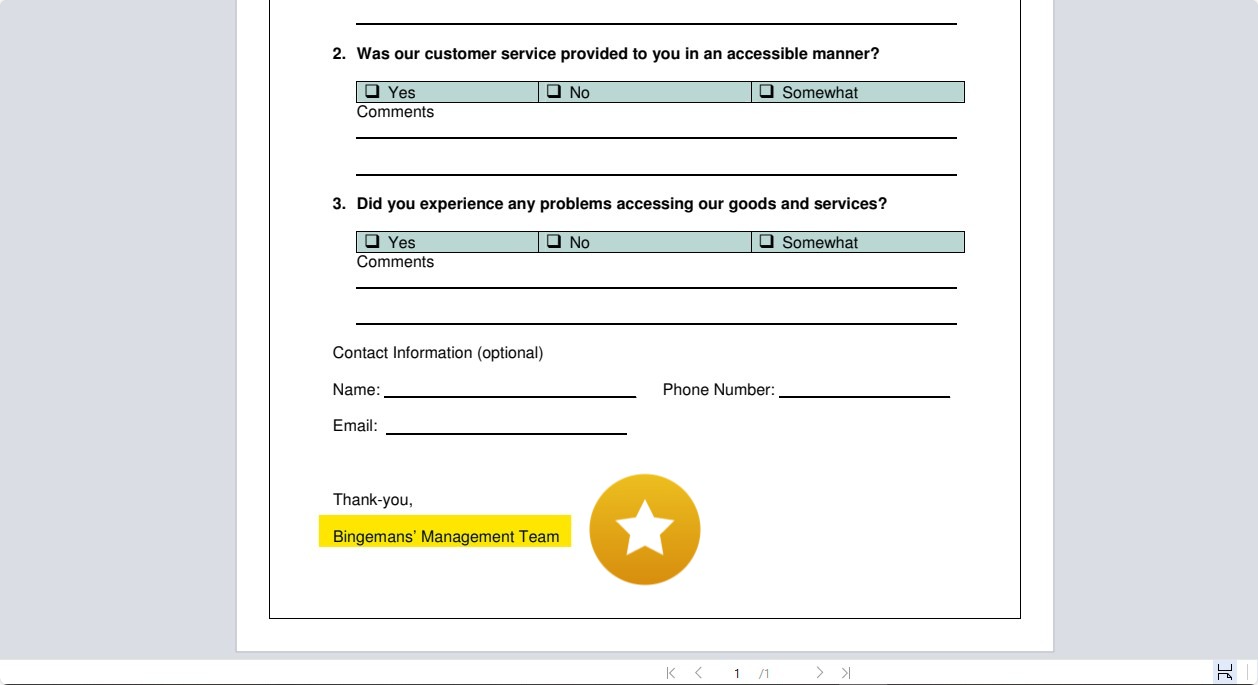 Step 4: Add the hyperlink
After selecting the area to hyperlink, the "Create Link" dialog box will open on the right-side bar. Here, you can choose the hyperlink type and enter the URL, email, or page number, depending on the type of hyperlink you want to include.


Remember to ensure all your link details are correctly worded and added to each desired element. 
How to Add Link to PDF Without Adobe Acrobat for Mac
Of course, you can expect the same ease of use and efficiency for PDF Reader Pro's link functions for its Mac version.
Navigate, edit, and
convert PDFs like a Pro
with PDF Reader Pro
Easily customize PDFs: Edit text, images,
pages, and annotations with ease.
Advanced PDF conversion: Supports
multi-format document processing with OCR.
Seamless workflow on Mac,
Windows, iOS, and Android.
Step 1: Open PDF Reader Pro on your Mac and select your PDF
After installing PDF Reader Pro on your Mac, open the application. Navigate to the top menu and select "File" > "Open", then choose your desired PDF.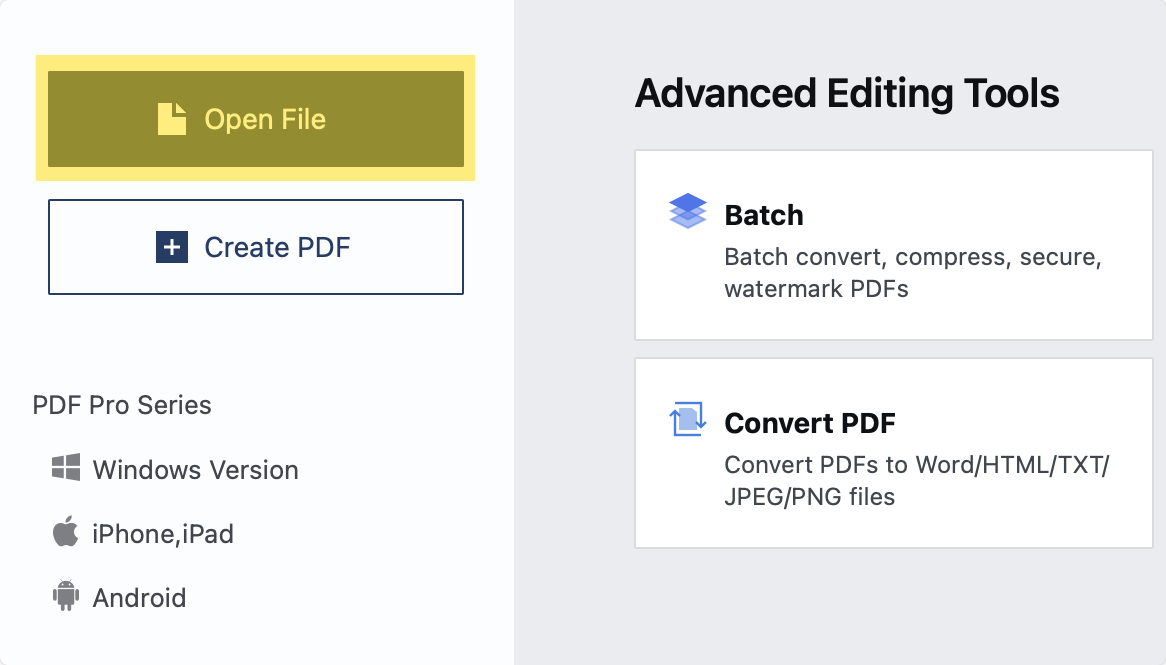 Step 2: Access the "Link" function
To embed links in your PDF, locate the "Link" icon on the application's ToolBar and click on it.
Step 3: Highlight the text or graphic you wish to hyperlink
With the "Link" tool activated, your cursor will transform into a crosshair. Drag and create a rectangle around the text or image you're aiming to turn into a hyperlink.
Step 4: Input your hyperlink details
Once you've marked the area, a "Create Link" dialog box will emerge on the right-side pane. This is where you can specify the type of hyperlink - be it a URL, an email address, or a specific page number - and input the necessary details.

Now that you're a linking professional, let's find out how you can become a master. 


How to Add Link to PDF Without Adobe Acrobat: Best Practices
1. Using Google Drive as an Alternative to Adobe Acrobat
When it comes to adding a clickable link to a PDF document, many default to Adobe Acrobat Pro. However, Google Drive is a reliable and free alternative. By uploading your PDF file to Google Drive, you can seamlessly edit the PDF and insert external links.




Professional Bookkeeping Invoice Template
Efficient invoicing for streamlined financial transactions.


2. Focus on Link Appearance
Designing your links well is crucial. They should be discernible but not overly obtrusive. Adjusting the link type, whether it's a URL link, a direct link to another section, or an external website link, can be done with ease using the link dialog box.


3. Consider Mobile Device Users
Given the ubiquitous use of mobile devices, ensure that the clickable hyperlink is easy to select on smaller touchscreens. A purposefully designed link button can simplify this process.


4. Understanding Link Action
The purpose of adding a link in PDF isn't just for aesthetics; it's functional. It could direct readers to further resources or specific sections of the content. Use online platforms that provide intuitive tools, like a link icon, to enhance your linking process.


5. Reliability of Document Links
A broken link can tarnish your document's reputation. Always test your document link to ensure it's working as intended. Whether it's a link to a PDF or an external link, reliability is key.


6. Leverage Online Tools and Platforms
If neither Adobe Acrobat nor Google Drive appeals to you, there are many online tools available. These tools often provide user-friendly features, like a pop-up menu, to quickly edit your PDF file.


7. Cloud Storage and Sharing
For comprehensive and large documents, consider using cloud services. This ensures easy access across devices and guarantees that readers always get the most recent version.


Remember, while Adobe Acrobat remains a stalwart in the PDF editing realm, today's digital landscape offers a rich array of tools catering to varied needs. Always choose what's best for your specific requirements.


How to Add Link to PDF Without Adobe Acrobat: FAQ


1. What are some recommended Online PDF Editors for adding links?

There are several powerful PDF editor tools available online. Some popular choices include PDFescape, Smallpdf, and Sejda. These tools often come with user-friendly interfaces and provide access to editing features that rival desktop programs.


2. Can I add hyperlinks to PDFs without increasing the file size significantly?
Yes, adding hyperlinks to PDFs usually doesn't significantly affect the file size. However, if you're embedding videos or other large content types via hyperlinks, the host storage services might impact the overall file size.


3. Can I add links to a PDF using Mac Preview?

Yes, Mac Preview allows users to add links to PDFs. Simply open the PDF in Preview, navigate to the "Tools" menu in the left corner, and select "Annotate", then "Link". A dialogue box will pop up, allowing you to add the desired hyperlink.


4. How do I make a clickable table or an interactive flipbook with hyperlinks in PDF format?

To create a clickable table or an interactive flipbook within a PDF, you'd require a more advanced PDF editing option than standard editors. Tools like FlipHTML5 or InDesign can transform your PDFs into interactive flipbooks. They offer editing modes to insert hypertext links, link annotations, and more.


5. Is there a way to auto-detect links in PDF editing software?

Many PDF editing tools, both online and desktop-based, have features that can auto-detect links. These tools will automatically recognize URLs or email links within the content and convert them into clickable hyperlinks. However, always ensure to verify each link for correctness.


6. How can I modify a previously added link in my PDF?

Using any established PDF editing tool, open the document and navigate to the link annotation or link dialog section. From here, you can access the editing functions to modify or delete the existing link. Some tools might also offer a hyperlink layer for more detailed editing of documents.


7. Are there desktop programs I can use for adding links to PDF files?

Certainly! Besides Adobe Acrobat, software like Foxit PhantomPDF and Nitro Pro offers extensive PDF editing processes, including the ability to add, modify, or remove links in PDF files.


This FAQ section should address common queries about adding links to PDF files. However, always refer to the specific user manual or online resources of the chosen PDF editing software for detailed steps and advanced features.