Ensuring sensitive information remains confidential is paramount and a core PDF editing skill. Adobe Acrobat, a versatile PDF tool, offers a powerful feature known as redaction. This allows users to permanently remove or obscure sensitive content from a document.
In this guide, we'll walk you through the process of redacting in Adobe Acrobat, share best practices to ensure effective redaction and address common questions in the realm of securing your digital content. Read our blog, How to Redact a PDF, for our PDF Reader Pro tutorial. 

How to Redact in Adobe Acrobat
Best Practices for Redacting in Adobe Acrobat
Why Consider Adobe Alternatives?
How to Download PDF Reader Pro on Windows
How to Download PDF Reader Pro on Mac
Redacting in Adobe Acrobat: FAQs
How to Redact in Adobe Acrobat
The redaction workflow in Adobe Acrobat Pro is a straightforward process, ensuring that sensitive information is permanently obscured. Follow these steps to implement redaction in your PDF document:


Step 1: Open Your Original File PDF
Launch Adobe Acrobat and open the file for redaction using the software's redaction properties.




Image Source: Adobe Acrobat


Step 2: Select the Document Redaction Tool
In tools menu on the right-hand side, click "Redact a PDF". This will activate the redaction tools.




Image Source: Adobe Acrobat


Step 3: Mark Content for Redaction Using the Proper Redaction Tool
Use the "Mark for Redaction" option from the list of tools to select the items for redaction. This will create a permanent redaction mark over the content you've selected.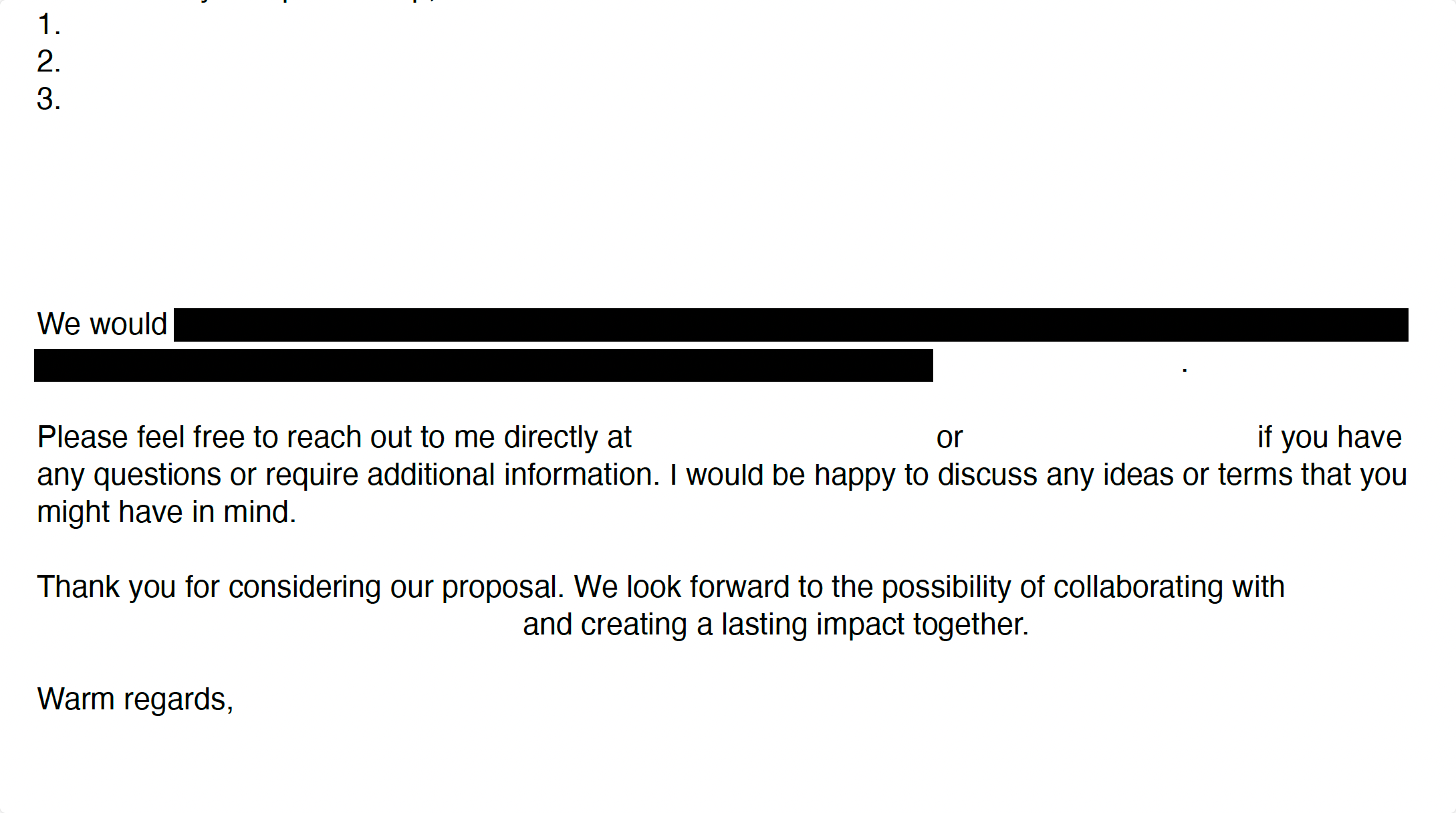 Image Source: Adobe Acrobat


Step 4: Apply PDF Redaction Tool
Once you've made a mark for redaction, click on "Apply Redactions" in the redaction toolbar. Adobe Acrobat will prompt you to confirm the action, as redactions are permanent.


Step 5: Save Your Document
After applying character redactions, save your document. It's advisable to save a copy of the document with redaction markings separately to preserve the original, unredacted version as a separate PDF document.




Image Source: Adobe Acrobat 

Safeguarding Confidentiality
Let's explore how the redaction process and methods of redaction contribute to safeguarding sensitive content, protecting social security information, and preserving valuable trade secrets.
1. Social Security Protection:
PDF security, particularly through quick redaction tool properties, shields sensitive information such as social security numbers. Proper redaction practices around personal data, you prevent unauthorized access and protect individuals from identity theft and privacy breaches.
2. Apply Redaction Tool Properties:
The digital redaction tool in PDF security comes with customizable properties, allowing for precise control over what is hidden. Adjusting properties like color, text overlay, and borders ensures that redacted content remains concealed, leaving no room for unintended exposure.
3. Hidden Information Removal:
PDFs often contain hidden information embedded in metadata or comments. PDF redaction mark options help in identifying and removing this hidden information, minimizing the risk of unintentional data leakage.
4. Safeguarding Sensitive Content:
PDF security, especially through the redaction marker, serves as a robust mechanism for safeguarding sensitive content. Whether it's confidential business plans, financial statements, or legal documents, applying redaction ensures that only authorized individuals have access to the intended information.
5. Preserving Trade Secrets:
Protecting trade secrets is paramount and can be done through collaborative redactions. Security measures, such as the redact button, allow organizations to redact proprietary information, ensuring that critical trade secrets remain confidential and immune to unauthorized access.
6. Legal and Compliance Assurance:
PDF security practices, including redaction, play a pivotal role in ensuring legal and regulatory compliance. By safeguarding sensitive data, organizations demonstrate their commitment to adhering to privacy laws, industry regulations, and data protection standards.
7. Mitigating Reputation Risks:
The compromise of sensitive information can result in severe reputational damage. PDF security measures act as a proactive shield against data breaches, reinforcing trust with clients, partners, and stakeholders by demonstrating a commitment to confidentiality.
8. Preventing Data Breaches:
Redaction tools in PDF security serve as a frontline defense against data breaches. By removing or concealing sensitive information with blacked out text, organizations significantly reduce the risk of unauthorized access and data leaks, safeguarding both corporate and personal data.
9. Facilitating Secure Collaboration:
PDF security, complemented by the redact tool, promotes secure collaboration. Team members can confidently share documents knowing that sensitive information has been appropriately redacted, fostering a collaborative environment without compromising confidentiality.
Best Practices for Redacting in Adobe Acrobat
While the tool to redact pages in Adobe Acrobat is powerful, it's essential to follow best practices to ensure thorough and effective content removal:

Sealing the Deal: Bill of Sale Templates 
Simplify transactions with customizable bill of sale templates.


1. Double-Check Document Preview Before Applying:
Carefully review the areas marked for redaction before applying. Once redacted, the content is permanently removed, and it cannot be undone.
2. Use Search and Redact:
Adobe Acrobat Pro DC offers a "Search and Redact" feature that allows you to find and redact specific terms or patterns throughout the entire electronic document. This is efficient for large documents.
3. Check Metadata and Comments:
Ensure that metadata and comments are also redacted. Metadata may contain sensitive information, and comments left in the document should be reviewed and removed if necessary.


4. Consider Exemptions:
In some cases, certain information may be exempt from redaction, such as information required by law to be disclosed. Understand the legal requirements before redacting.


5. Verify Redactions in Output:
After applying effective redactions, review the document in different views (e.g., Full Screen, Print Preview) to confirm that the redacted content is not visible.


6. Educate Team Members:
Ensure that your team members are educated on proper redaction procedures to maintain consistency and prevent accidental disclosure of sensitive information.
Why Consider Adobe Alternatives?
Considering PDF editors that are Adobe alternatives can be a practical and cost-effective choice for various reasons:
Cost Savings: Adobe's products, such as Adobe Creative Cloud and Adobe Acrobat, can be expensive, especially for individuals and small businesses. Alternatives often provide similar features at a lower cost or even for free.



Platform Compatibility: Adobe software is primarily designed for Windows and macOS. Alternatives may offer better compatibility with different operating systems, including Linux.



Subscription Model: Adobe's move to a subscription-based model for many of its products can be a financial burden for some users. Alternatives often offer one-time purchase options or more affordable subscription plans.



Specific Needs: Some users may not require the full range of editing technology offered by your current dedicated PDF software. Alternatives can provide specialized tools tailored to specific needs, which can be more efficient.



Performance: Adobe software can be resource-intensive, requiring running high-end hardware smoothly. Alternative editing programs may be more lightweight and run well on less powerful systems.



Privacy and Data Security: Concerns about data privacy and security have led some users to seek alternatives with more transparent data practices.



Open Source and Community Support: Many Adobe alternatives are open-source software, developed and maintained by communities. This can lead to frequent updates, user-driven improvements, and a sense of ownership for users.



Customization: Some alternatives allow for greater customization and integration with other software, making them suitable for more tailored workflows.



Reduced Learning Curve: Adobe software can be complex and feature-rich, which can lead to a steep learning curve. Alternatives may have simpler interfaces and workflows that are easier for beginners to grasp.



Cross-Platform Compatibility: Alternatives often have better cross-platform compatibility, making it easier to collaborate with users in the editing process on different systems.



Innovation and Competition: Competition from alternatives can drive innovation and force Adobe to improve its products. This benefits users by pushing software companies to continuously enhance their offerings.


How to Download PDF Reader Pro for Windows
PDF Reader Pro for Windows is a robust and versatile application designed to meet your PDF file viewing, editing, and redaction needs. With a user-friendly interface and a range of powerful features, it stands out as a comprehensive solution for handling PDF documents on the Windows platform.
The simplest method to getting PDF Reader Pro is to click the download button below:


Navigate, edit, and
convert PDFs like a Pro
with
PDF Reader Pro
Easily customize PDFs: Edit text, images,
pages, and annotations with ease.
Advanced PDF conversion: Supports
multi-format document processing with OCR.
Seamless workflow on Mac,
Windows, iOS, and Android.
How to Download PDF Reader Pro for Mac
PDF Reader Pro for Mac is professional PDF editing software application designed to enhance your PDF document management experience on macOS. Packed with a range of tools, it provides a comprehensive solution for viewing, editing, redacting, and organizing PDF files.
Click the installer window below to get the latest product version for Mac:


Navigate, edit, and
convert PDFs like a Pro
with
PDF Reader Pro
Easily customize PDFs: Edit text, images,
pages, and annotations with ease.
Advanced PDF conversion: Supports
multi-format document processing with OCR.
Seamless workflow on Mac,
Windows, iOS, and Android.
Redacting in Adobe Acrobat: FAQs
Is Redaction Permanent?
Redacted information cannot be recovered. Once you finalize redactions, the content is permanently removed, and the changes are irreversible.
Can I redact multiple instances of the same information at once?
Yes, the "Search and Redact" feature allows you to redact all instances of specific terms or patterns throughout the document.
What happens to hyperlinks after redaction?
Redaction in Adobe Acrobat removes hyperlinks along with the associated text or image. Consider preserving essential hyperlinks before applying redactions.
Can I redact additional items like images and shapes?
Yes, the redaction tool in Adobe Acrobat can be used to redact images and shapes in addition to text.
Are redactions visible in the document?
Redaction marks are visible before you apply the redactions. After applying, the marked content is permanently removed, and only the redaction marks are visible.
Can I redact a portion of a word or number?
Yes, the redaction tool allows you to redact specific portions of words or numbers, providing precise control over the redaction process.
Mastering the art of redaction in Adobe Acrobat is essential for safeguarding sensitive information in your digital documents. By following the outlined steps and best practices, you can confidently redact content while maintaining the integrity and confidentiality of your PDFs.