With PDF Reader Pro and some handy search operators, you can narrow down your searches and find the exact PDFs you're after. 


How to Search PDF on Google

Let's get started with our comprehensive guide for finding your exact PDF on Google. 


Method 1: The Power of Google's "filetype:" Operator


Step 1: Type "filetype:pdf" followed by your search term to uncover relevant PDFs
For instance, searching "filetype:pdf digital marketing" will present PDFs related to digital marketing.



Image source: Google



Step 2: For more specific results, add more keywords
For example, "filetype:pdf digital marketing strategies 2023" will show PDFs about 2023's digital marketing strategies.

Image source: Google

Note: The "filetype:" operator isn't just for PDFs. It can be used with DOC, XLS, TXT, PPT, and other file formats.


Method 2: Refining Your Search: Excluding Specific Terms


Step 1: To exclude specific words or phrases, use the "-" operator
E.g., "filetype:pdf digital marketing -beginners" will exclude beginner guides.

Image source: Google

Step 2: For phrases, place them in quotes with a preceding "-"
So, "filetype:pdf digital marketing -"beginner's guide"" will exclude any PDF titled "beginner's guide".


Image source: Google

Method 3: Searching for PDFs on Specific Websites


Step 1: If you want to find PDFs from a certain website, use the "site:" operator
For instance, "filetype:pdf site:marketingpros.com" will show PDFs from marketingpros.com.


Image source: Google

Step 2: To further refine, combine with the "-" operator: "filetype:pdf site:marketingpros.com -beginners"


How to Search PDF on Google: Best Practices
Navigating the vast digital world for specific PDF files can be overwhelming. However, with the right techniques, the search process becomes a breeze. Let's delve into the best practices:
Utilizing the File Type Search Operator: This is your best friend when it comes to finding PDF documents. Simply input "filetype:pdf" in the search bar followed by your topic. For a broader spectrum of types of files, replace 'pdf' with the desired file types such as DOC, TXT, or PPT.

Harnessing Google Drive: Did you know you can also search for PDFs files in Google Drive? This is especially useful when you're after documents you might have saved or shared in the past.

Exact Phrases Are Key: Sometimes, you need to be specific. Using quotation marks allows you to search for exact phrases. For example, typing "SEO Audit Guides" will pull up documents with that precise phrase.

Metadata Matters: The title metadata of PDF documents is indexed by Google. Ensure the PDF file names and titles are descriptive of the content for faster retrieval.

Searching Within Non-HTML Files: Google can index textual content within non-HTML files. This means you can find links in PDF files or even content in image files.

Advanced Search Operator: Combine multiple search parameters. For instance, "filetype:pdf SEO audit -local" looks for PDF documents about SEO audits but omits results with the term "local".

Questions About PDF Indexing: For SEO enthusiasts or those looking for technical SEO audits, understanding how Google indexes standard text documents is crucial. If in doubt, consulting an SEO specialist can provide clarity.

Prioritize PDF Reader Pro: Beyond just searching, if you want to efficiently manage, edit, and redact PDFs files, PDF Reader Pro is the tool for you. From embedding links in PDF files to ensuring your article SEO podcasts are in the right format, it's the all-in-one solution. Its features make handling PDF documents as straightforward as handling standard text documents. Plus, for those in the SEO realm, it's a boon for SEO audit guides and technical SEO audits.

Quick Edits with PDF Reader Pro: Need to make edits on the fly? From faster removal of unwanted text to adding annotations, PDF Reader Pro is the answer.

Navigate, edit, and
convert PDFs like a Pro
with PDF Reader Pro
Easily customize PDFs: Edit text, images,
pages, and annotations with ease.
Advanced PDF conversion: Supports
multi-format document processing with OCR.
Seamless workflow on Mac,
Windows, iOS, and Android.

Remember, mastering the advanced search operator and understanding the search parameter intricacies will revolutionize how you find PDFs files. 

And when you pair that knowledge with the capabilities of PDF Reader Pro, you're unstoppable in the realm of PDF documents management!
How to Search PDF on Google: FAQ
How can I find comments on PDF files using Google?
You can't directly search for comments within PDF files using Google. However, once you download a PDF, many PDF viewers, including PDF Reader Pro, offer features that allow you to view comments on PDF files and engage in communications with PDF files.


What are some of the most famous file types searchable on Google?
Google allows you to search for a variety of famous file types. This includes documents, spreadsheets, presentations, and more. You can find a list of file types Google indexes in their documentation.


How can I convert a PDF to another file format?
For file converting, numerous online tools and software solutions exist. PDF Reader Pro, for instance, provides a feature that lets you convert a PDF into various file formats, producing an output file that retains the original's quality.


Maximize Your Professional Impact: Portfolio PDF Template

Craft a compelling narrative of your career highlights with our customizable Portfolio PDF Template – your blueprint for success.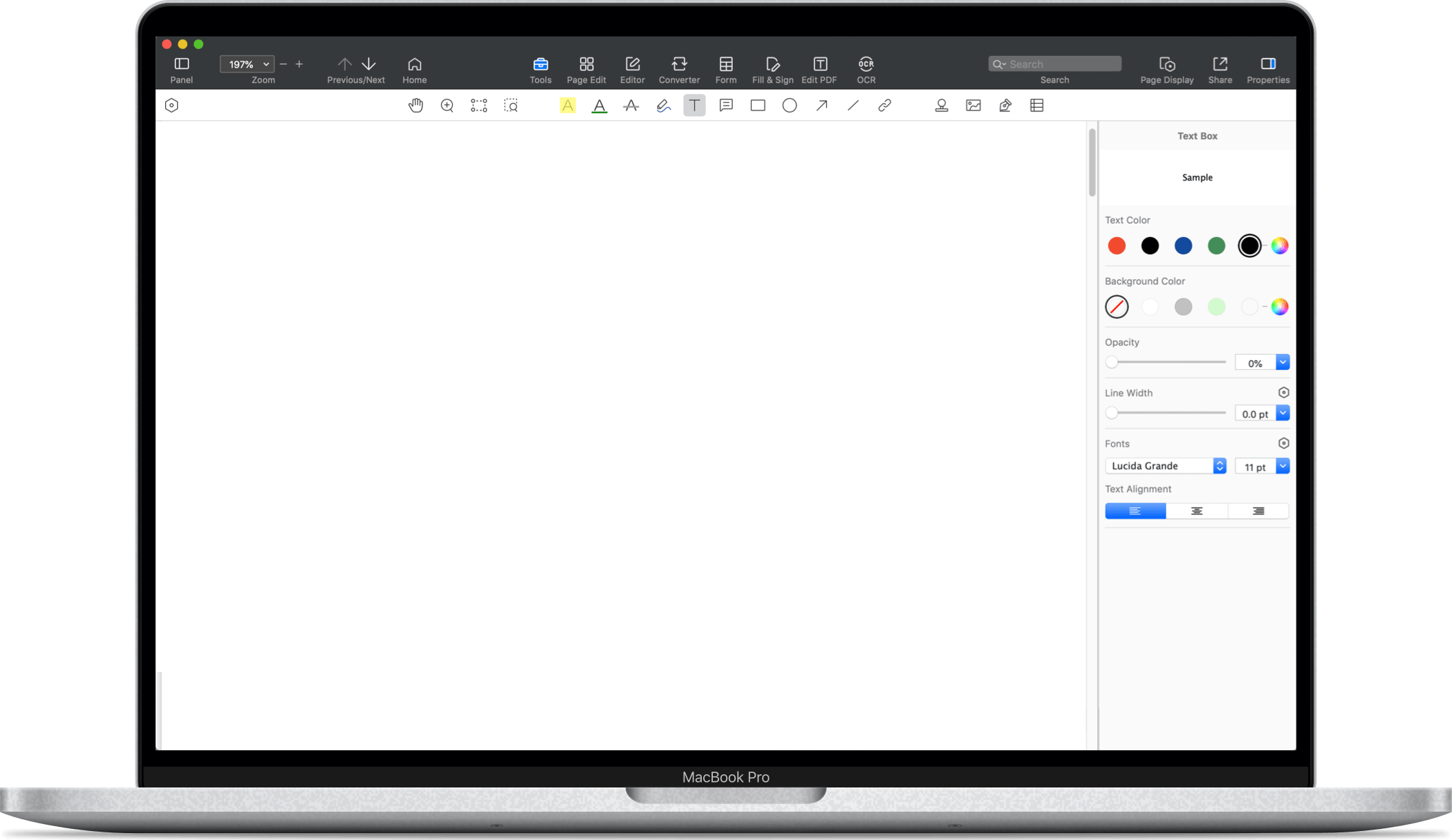 Can I search for specific images within PDF files?
Google does index images in PDF files, but specificity in searching for these images can be challenging. Once you have the respective PDF file downloaded, you can use PDF software to navigate and view images within PDF files.


What is the process of indexing of PDF files by Google?
Google treats PDFs similar to other indexable files. The content within the PDF, including text and images, is indexed. Google can't index content that's in an image format within the PDF, like scanned documents. Understanding the indexing of PDF files helps in optimizing them for search.


How do I use the file type parameter in Google search?
Using the file type parameter is simple. In the Google search bar, type "filetype:pdf" followed by your search query. This will return only PDF results. Replace 'pdf' with other kinds of files or popular file suffixes to tailor your search.


How can I ensure safe file sharing of my PDFs?
For safe file sharing, always ensure that sensitive information is redacted from the document.

Utilize efficient PDF redaction software that offers both manual redaction and automatic redaction. Tools with intelligent redaction capabilities can assist in consistent redaction, especially for extensive redaction projects.

PDF Reader Pro is a dependable redaction tool for such tasks.


Are there issues I should be aware of when searching for PDFs by file?
While searching for PDFs by file, be cautious of look-alike files that might be malicious. Always ensure you're downloading from trusted sources.

Also, be aware of PDF file issues such as corrupted files or those with embedded malware.


How can I quickly find a PDF in my computer?
Utilize the file explorer window on your computer. Input ".pdf" in the search bar, and it will display all the PDFs stored in the selected directory, helping you locate your file with ease.


Can I redact the language from PDF files?
Yes, with the right tools, you can redact specific languages or any text from your PDFs. This redaction process ensures the information is permanently removed, making it essential for confidential documents.