When working with Word documents, the importance of safeguarding sensitive information cannot be overstated.

Sadly, Word does not have the most accessible redaction services. This is why many people use PDF tools for document security, including PDF Reader Pro. 


Let's find out how to redact your Word files using PDF Reader Pro. 



How to Redact in Word
This redaction process will take you from Word to PDF Reader Pro. We recommend you download the free trial version of PDF Reader Pro before continuing.
Navigate, edit, and
convert PDFs like a Pro
with
PDF Reader Pro
Easily customize PDFs: Edit text, images,
pages, and annotations with ease.
Advanced PDF conversion: Supports
multi-format document processing with OCR.
Seamless workflow on Mac,
Windows, iOS, and Android.
Step 1: Launching Your Document
Begin by opening the Word document you intend to redact.

Step 2: Save your Word file as a PDF
Click "Save As" > Click the drop-down menu > Select "PDF" > Click on the "Save" icon.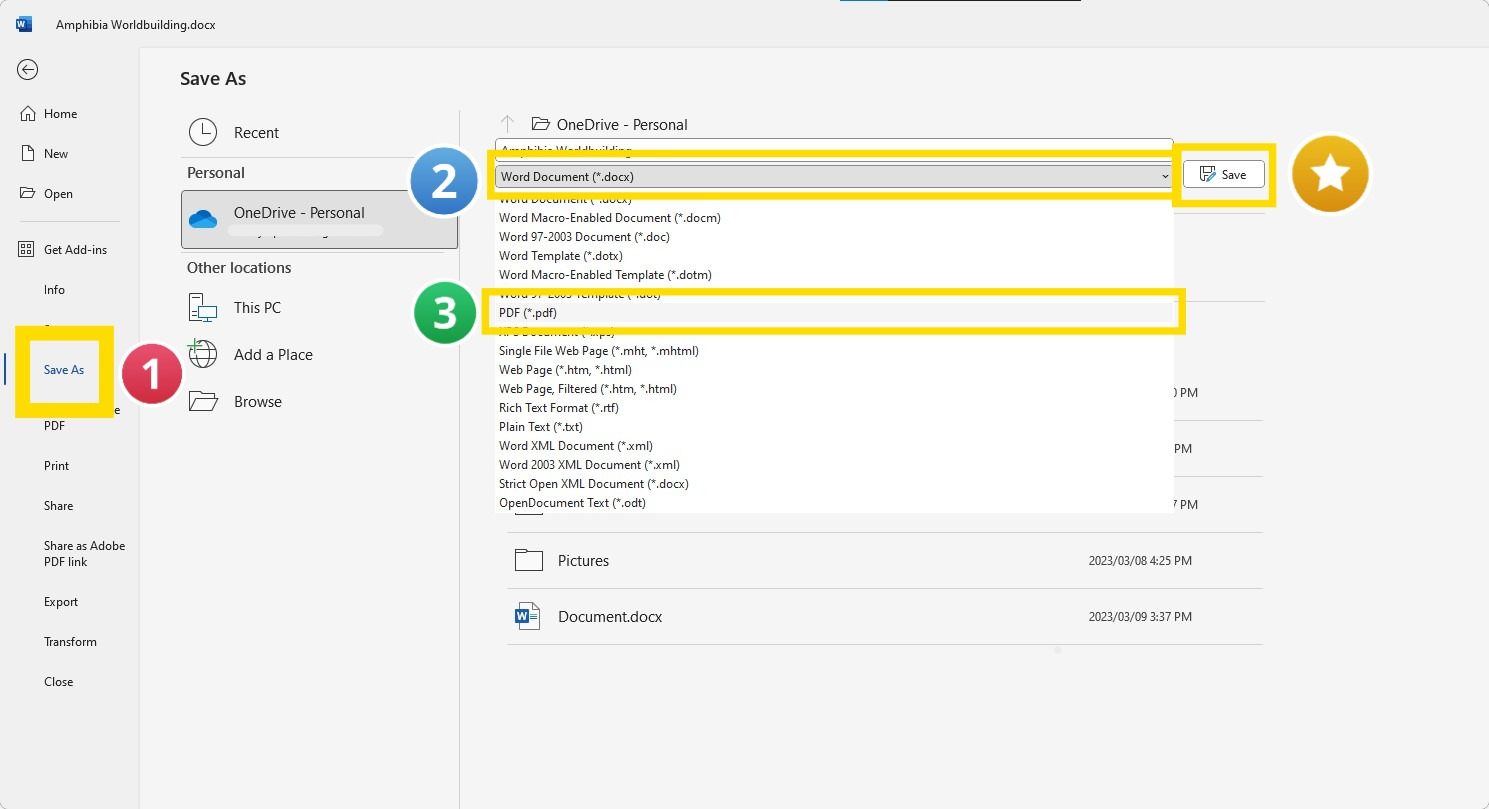 Step 3: Open PDF Reader Pro 
Select "Open Files" in the Home menu.

Step 4: Click on the "Redact" tool

Step 5: Highlight any text you need to redact



Step 6: Click Apply 
Confirm your changes and then save your PDF as a new version.
How to Redact in Word: Best Practices 
When dealing with sensitive content such as social security numbers in legal documents or credit card details in financial statements, redaction is a critical step to ensure privacy and security.

Redacting a PDF file or paper document can be a meticulous process, but following best practices ensures the original document remains confidential.

Make Full Use of Our Legal Documents
Our legal documents ensure that all your confidential information is always secure and private. These legal templates, coupled with our redaction feature, ensure that you have full control over your sensitive data.

Use a Dedicated Redaction Tool
A dedicated redaction tool is designed specifically for removing sensitive information.

These tools often provide a step guide that can assist you in the redaction process, ensuring you follow the correct method and don't leave behind any unredacted document content.


Maintain the Original Format
When redacting, it's essential to retain the original format of the document.

PDF documents often have a set layout, and using redaction software that respects the original formatting will maintain the document's professionalism and readability.


Opt for a Third-Party Redaction Tool
While Word has some redaction capabilities, a third-party redaction tool often provides a more robust feature set.

Look for one that integrates seamlessly with document management software and offers advanced PDF tools.


Apply Color to Black Conversion
To redact, the typical practice is to apply a black color over the sensitive information. However, simply changing the color to black is not enough.

The redaction method should remove the text, not just cover it, to prevent any attempts at uncovering the original content.


Verify Redaction with 'Check For Issues' Option
After redacting, use the 'Check for Issues' option available in the File menu. This ensures that no sensitive content is visible and that phrases for redaction are not retrievable.


Utilize the Redact Feature Properly
Do not confuse the redact feature with a black highlighter, as the latter will not remove text but merely color it. The redaction tool should permanently delete the information from the current document.


Avoid Common Mistakes
The wrong method of redaction could lead to sensitive data being exposed. Avoid simple steps such as changing the font color to match the background or using a black highlighter without actually removing the text.


Confirm Redaction Before Saving
Before you save and share your redacted PDF file, always confirm that all sensitive content has been properly redacted. 

Recheck the entire document, not just the sections you've actively worked on.

How to Redact in Word: FAQ
Can redaction ensure my document is completely clean for sharing?
Redacting in Word, when done correctly, can ensure that your document is clean and free of sensitive information, making it safe for sharing.

However, always double-check the document for content that may not have been visibly marked for redaction.


How do I maintain a document's properties during redaction?
To maintain a document's properties during redaction, avoid altering metadata and use the correct document redaction tools that do not modify the original document properties.


Is it possible to automate redaction for complex documents?
Complete document automation, including redaction, can be challenging for complex documents due to the nuances of sensitive information.

However, with careful setup and the right tools, automation can aid in redaction tasks.


What should I do if redaction makes my document difficult to read?
If redaction makes a document difficult to read, ensure that non-sensitive information is not being unnecessarily redacted and that formatting is preserved.

The correct document should remain legible post-redaction.


How do I handle broken documents after an incorrect redaction attempt?
For broken documents resulting from an incorrect redaction attempt, revert to an unaltered version if possible.

Use document history to undo changes or recover the original file.


Can I use Word to redact digital files other than DOCX?
Word is primarily equipped to handle documents in DOCX format (Dotx Document).

For redacting digital files in other file formats, you may need to convert the file into PDF format or use a dedicated application file redaction tool.


Are demonstration files available to practice redaction?
Demonstration files can often be found online, which are specifically designed for users to practice file content redaction without risking real data.


How do I access redacted files from File Explorer?
Once redacted, the file will appear as a standard document in File Explorer. Ensure the file format is correct and that the file has been saved post-redaction for the changes to be applied.