You may experience an unexpected shutdown before saving your PDFs, which will make you annoyed because of the data loss. In order to avoid this situation, PDF Reader Pro supports automatic backup at regular intervals so that you can easily recover unsaved files. By default, your data will be saved every 5 minutes. You can also customize Auto-backup Interval.
How to Customize Auto-backup Interval?
1. Launch PDF Reader Pro;
2. Click Settings on the top toolbar;
3. Find Autosave Interval, and enter your preferred auto-backup interval in the value box.
How to Turn on/off Auto-backup?
1. Click Settings on the top toolbar;
2. Tick Autosave to turn on/off auto-backup.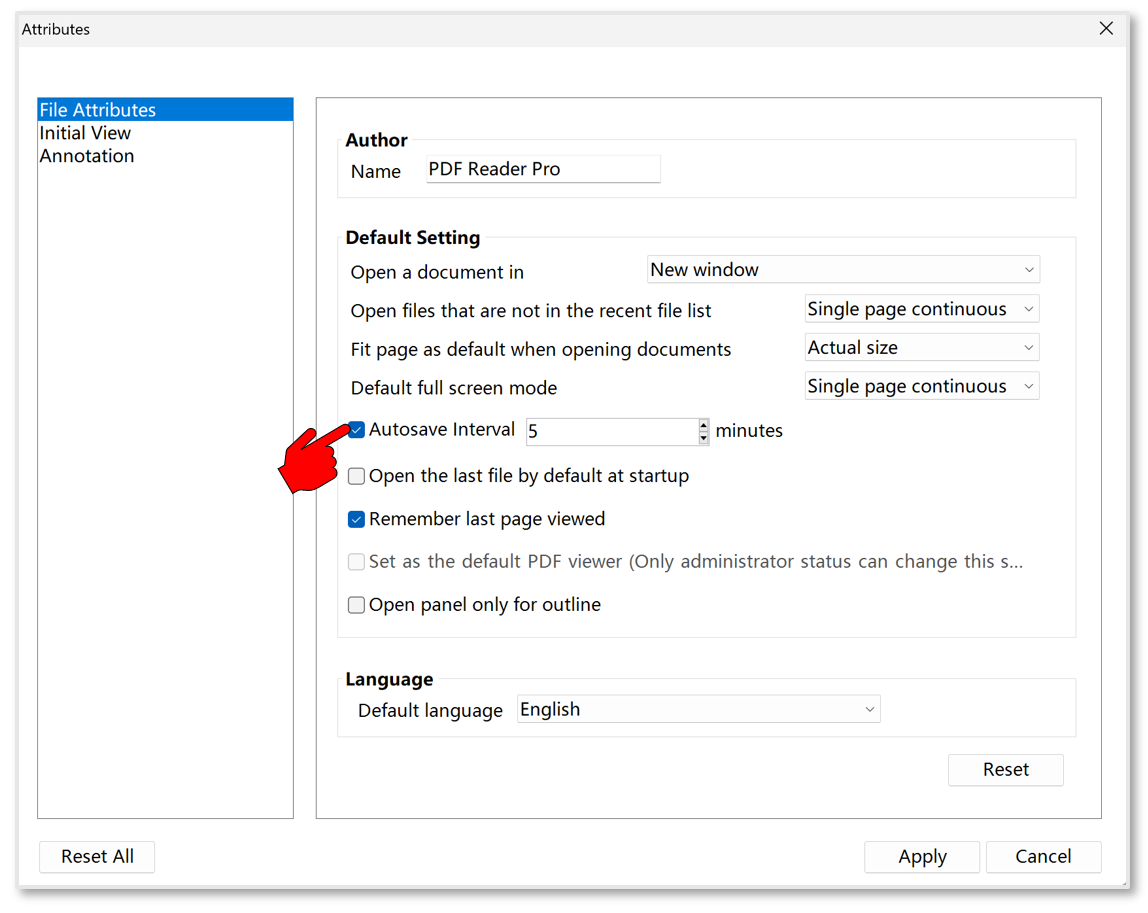 Download PDF Reader Pro and edit your PDFs freely without worrying about data loss! You can also claim a 7-day free trial.