PDF Reader Pro supports activating a license code on 2 devices at the same time (Mac/Windows). It offers you the flexibility to switch between different devices while using PDF Reader Pro. How to purchase the cross-platform product?
Purchase Cross-platform Product
1. Go to our STORE page and choose the Permanent License;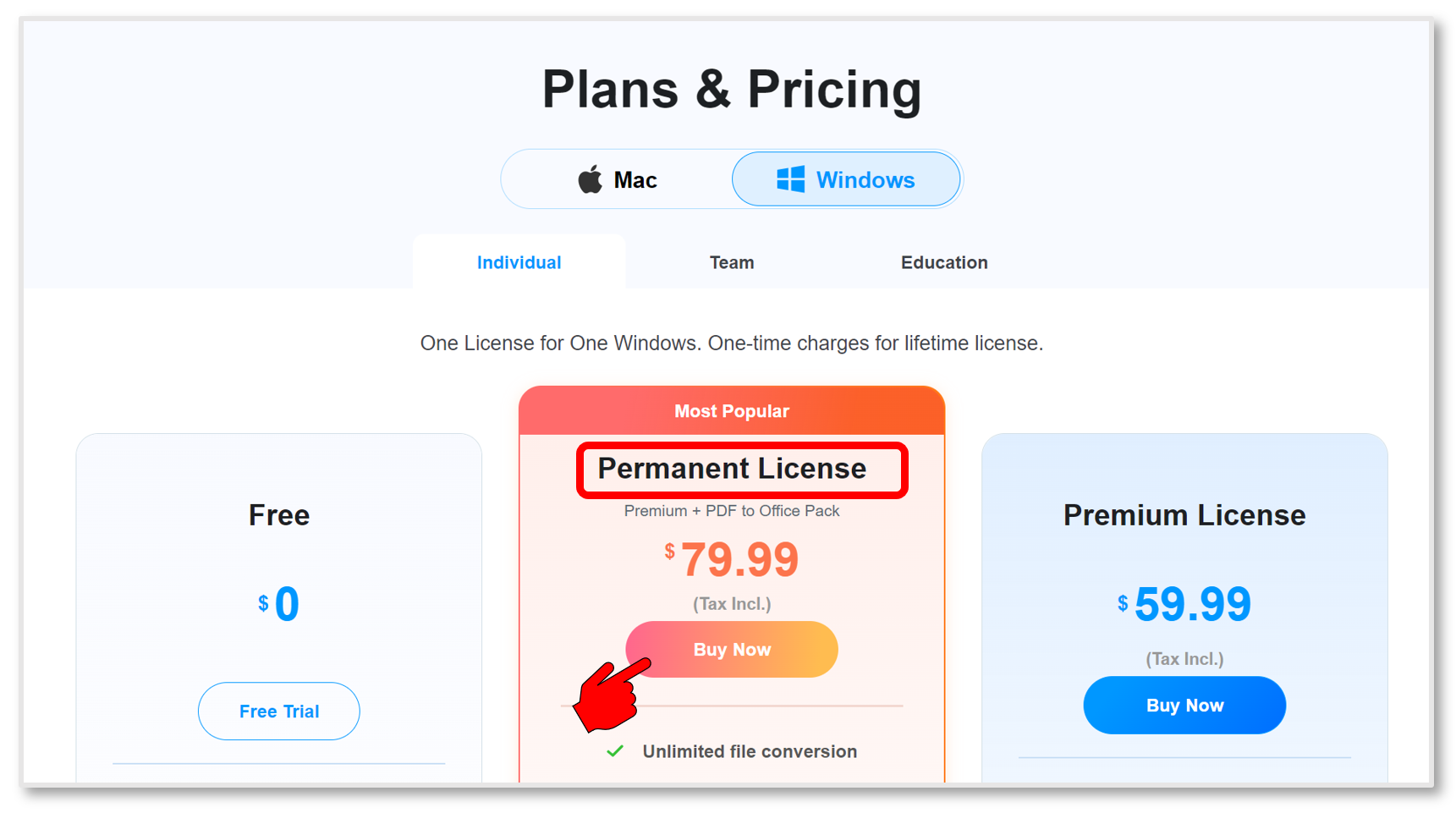 2. Tick Extended Device Access and fill your billing information to complete your order.
Note: Please check your email to get your cross-platform license code.
If you have already purchased a single-platform license code before, you can upgrade it to a cross-platform license code in the APP.
Upgrade an Existing License Code
1. Launch PDF Reader Pro;
2. Tap Help on the top toolbar -> choose Upgrade to Cross-platform License Code;
3. Then you will be navigated to an order page. Follow the instructions to complete the payment;
4. Now you can activate your license code on another device.
Quick Way to Upgrade License Code
Click the LINK to upgrade your license code.
Note: The cross-platform license code can be used on PC (Windows and macOS)
Experience the new cross-platform PDF Reader Pro Now!